UCCE: July 2021 Palo Verde Valley Update
July 8, 2021
Leafhoppers in Summer Alfalfa
Author: Jacquelyne Drainville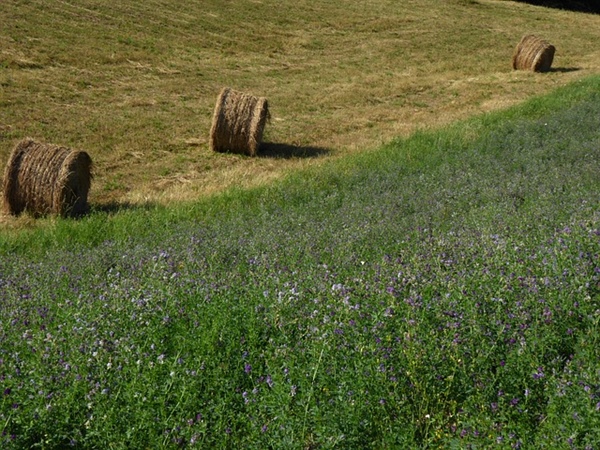 Palo Verde Valley Update | July 2021 | Leafhoppers in Summer Alfalfa
By: Michael D. Rethwisch Crop Production and Entomology Farm Advisor UCCE-Riverside County Palo Verde Valley Office 290 N. Broadway Blythe, CA 92225-1649
[email protected]
(760) 921-5064
"Summer is here and this usually means hot temperatures, some humidity, and uncomfortable outside conditions for most plants and animals. There are some exceptions to this however, with many of these being the insects that like alfalfa as their preferred host plant. These include insects such as armyworms, cutworms, whiteflies, and leafhoppers, in addition to spider mites.
With the recent high temperatures above 115oF, an outbreak of alfalfa butterfly caterpillars is expected as the high temperatures when combined with low humidity are highly detrimental to the wasps that parasitize alfalfa butterfly eggs.
Perhaps this is also happening to the beneficial insects that feed on Empoasca spp. leafhoppers, as the past week has been punctuated by calls from several pest control advisors (PCAs) inquiring about Empoasca spp. leafhopper control in alfalfa.
Empoasca spp. leafhoppers are the group of small, almost fluorescent green, wedge shaped leafhoppers that include the potato leafhopper (E. fabae) as well as many other almost identical species (Fig. 1). The most common species in low desert alfalfa is the Mexican potato leafhopper (E. mexara).
Empoasca leafhoppers rapidly run sideways and in alfalfa cause damage via their feeding, which results in a yellow diamond shaped area on the leaflet end that is known as 'hopperburn' (Figure 2). The feeding damage can also result in reduced yields, with yield reduction being greatest when high numbers of leafhoppers are present early in the regrowth cycle."
Download the full paper by clicking the link below.